THE MAGIC OF PROFESSIONAL PUPPIT®
Today, the MUSGUMMImascotte® team with the experiences gained in the world of character costume and the PUPPIT® team come together to create a new product:
- PROFESSIONAL PUPPIT® - puppets, creatures, animatronics offers to evolution of the world of Costume Characters with the spontaneity and flexibility of the performances of animated puppets.
The PROFESSIONAL PUPPIT® specially created for a you idea, gesticulate, interact on video or live, giving a novelty for LICENSING and PROMOTIONAL characters. An animated puppet is something more from a web or TV VIDEO iteration, than the Costume ... it becomes a real actor !!
New communicative lymph that melts our acquired ability in the manufacture of characters and puppets with technologies developed by animatronics and digital effects.
Imagine your Licenses as much as you can communicate even more, through the VIDEO created with our best digital technologies, audio, special effects in CG and the great animation capacity of our PUPPETEER (professional puppet operators)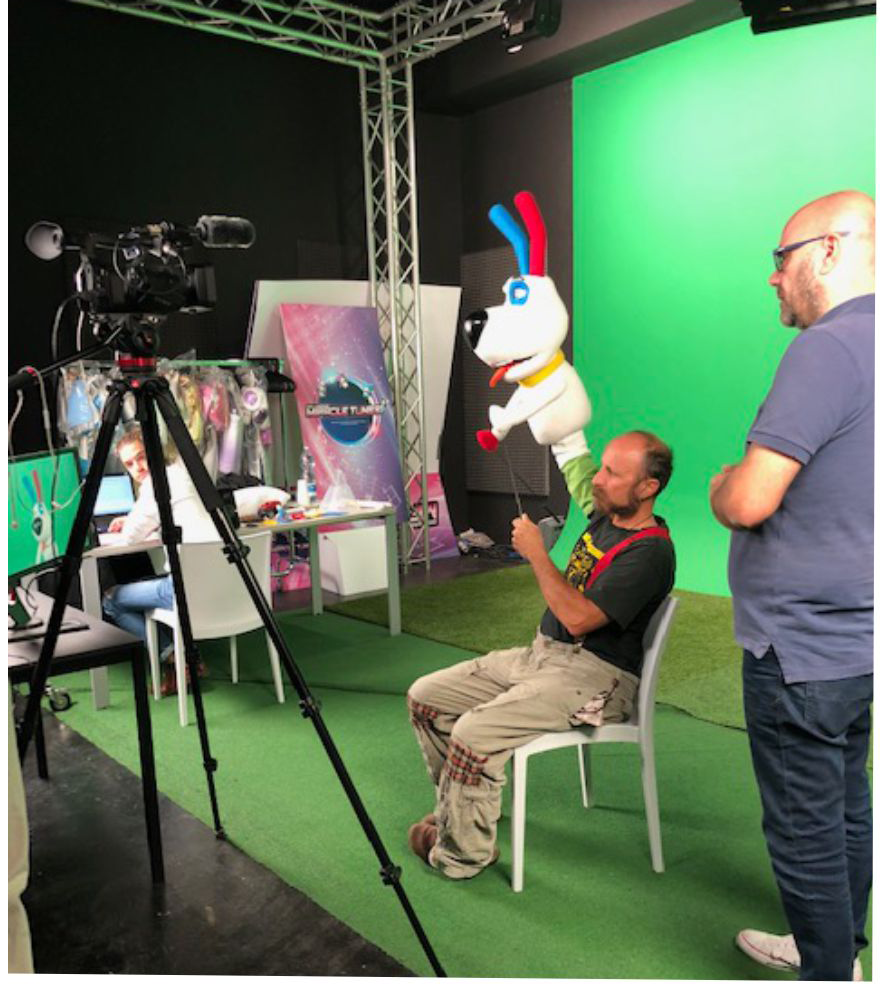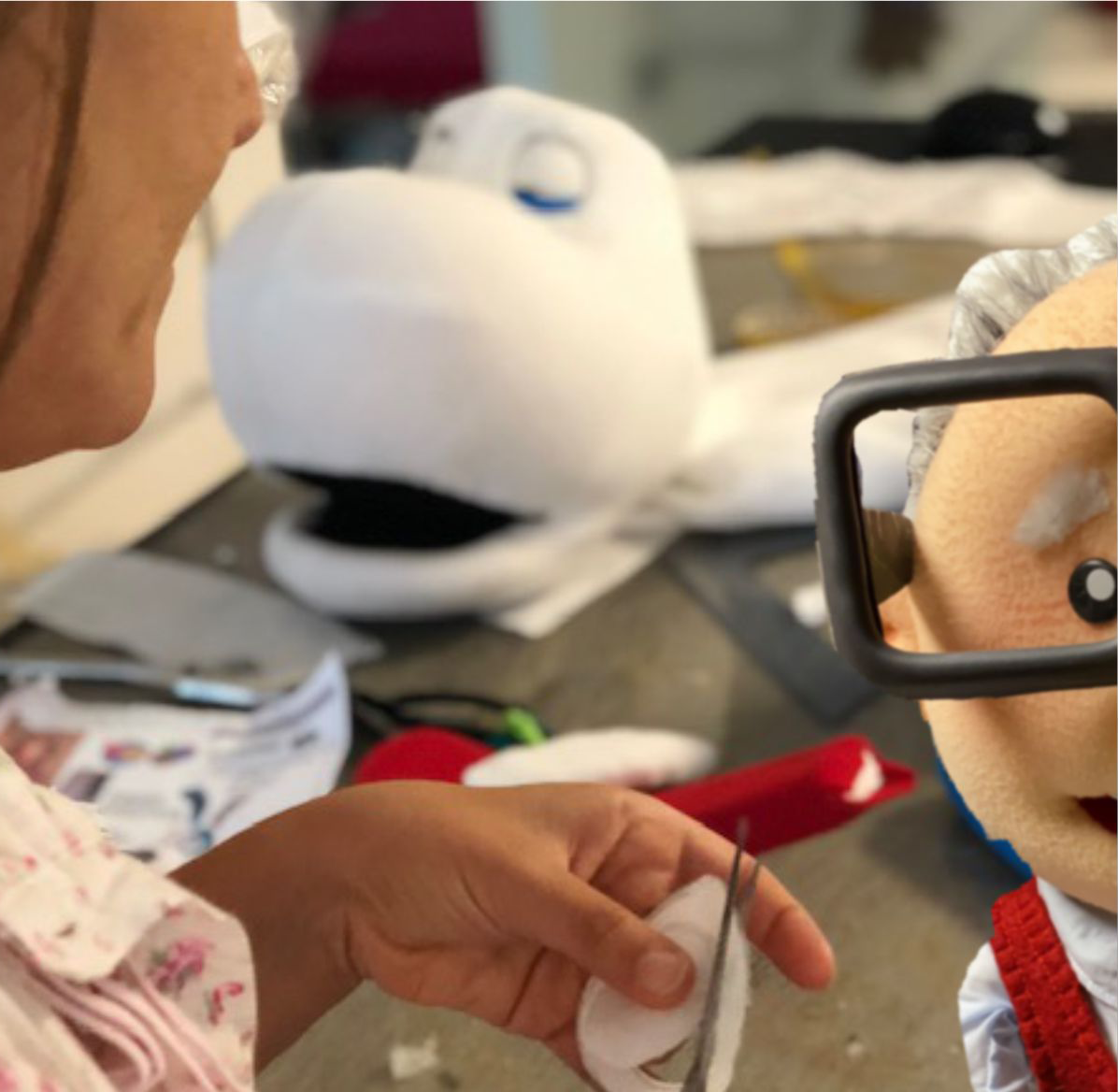 THESE OUR STEPS
- We design for you the first PUPPIT® worksheet to submit.

- We create your PUPPIT® in the Lab with the best 3D and costume techniques.

- We work with you to develop and transform your scripts into Storyboards
to be interpreted by your PUPPIT® whether it is a few minutes of
registered or entire web series.

- We turn, direct and assemble for you and with you what we created, making available
our GREEN-SETS and our equipment, completing the finished product with audio effectsand post production.
All this in smart-working too, by communicating and sharing each step by an Icloud platform.
Our PUPPIT® therefore become an unprecedented communicative product full of spontaneity and interactivity for DIGITAL products intended for the WEB or TV.
Through a combination of professional filming, post-production with CG effects and dubbing our PUPPIT® can be "managed", like real actors.
This guarantees a high quality allowing to obtain an excellent finished product.
Your ideas, your stories, your shows can be interpreted by our PUPPIT®, created for you, and by our professionalism in new and captivating products intended for the chosen plate.